Why Partner with
SkillsUSA

?

The skills gap is the divide between the millions of in-demand skilled trades jobs available right now and the number of qualified applicants ready and able to fill them. If you're a member of any industry related to the skilled trades, you know the skills gap and its effect on your industry's present and future all too well.

That's why you need to know SkillsUSA.

SkillsUSA is America's proud champion of the skilled trades. We're a student-led partnership of education and industry that's building the skilled workforce our nation depends on with graduates who are career ready, day one.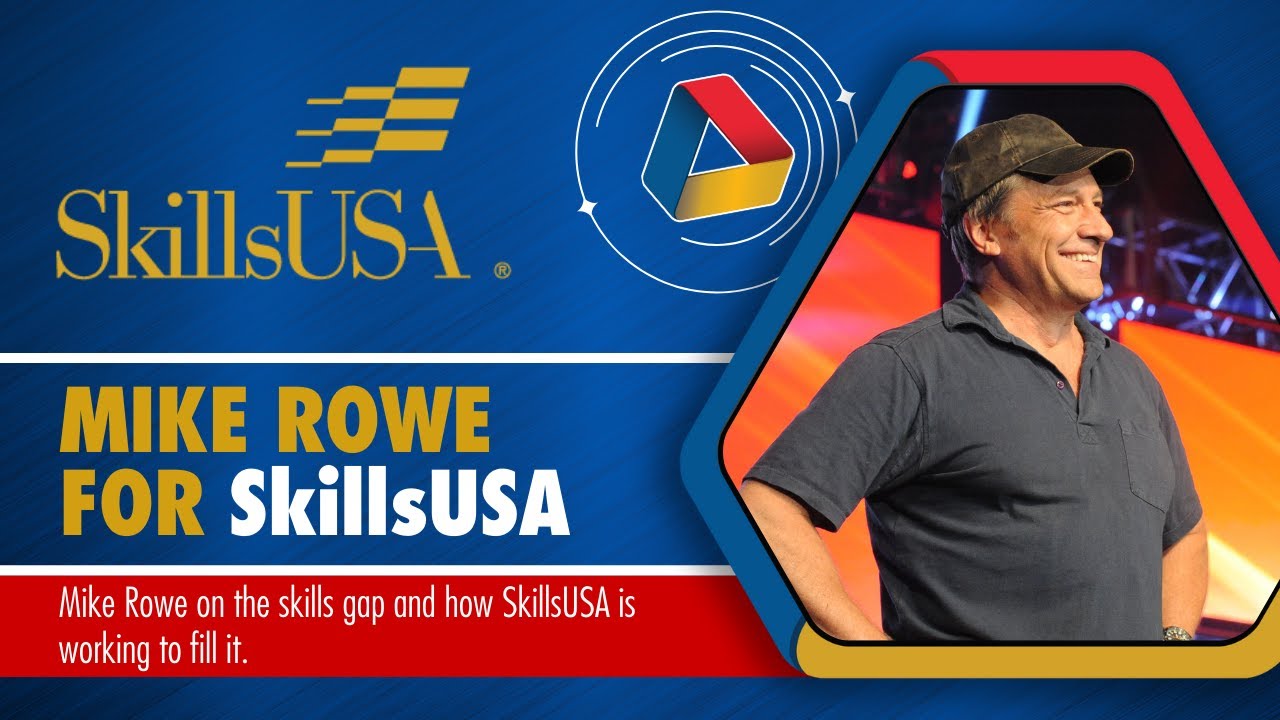 ---
---
SkillsUSA students develop far more than hands-on skills alone; Through the SkillsUSA Framework of Personal, Workplace and Technical Skills Grounded in Academics, they also develop character-shaping leadership skills such as integrity, communication, work ethic, professionalism, teamwork, responsibility and so much more.
The powerful combination of those three skill areas creates what we call "The SkillsUSA Difference." It's what sets SkillsUSA graduates apart as difference-makers.
---
---
Through a partnership with SkillsUSA, industry can:
Obtain direct access to a verified talent pipeline of career-ready students.
Shape classroom curriculum to ensure it represents current industry standards.
Build brand loyalty among our nationwide membership of nearly 400,000 students and teachers.
Elevate the perception of the skilled trades nationwide, inspiring more young people to pursue these career pathways while encouraging parents, guidance counselors and instructors to champion those choices.
Join our mission to empower students to become skilled professionals, career-ready leaders and responsible community members.
Make a tangible, positive difference in student lives … and in our schools, workplaces, communities and nation.
More than 850 business, industry and labor organizations actively support SkillsUSA at the national level through financial aid, in-kind contributions and involvement in SkillsUSA activities. Many more support state associations and local chapters. (We're in all 50 states, D.C., Puerto Rico and the Virgin Islands.)
Founded in 1965, SkillsUSA is recognized by the U.S. Departments of Education and Labor as a successful model of employer-driven youth development training.
---
---
Ways to Partner
American industry may be facing a shortage of skilled workers, but there's no shortage of ways to partner with SkillsUSA at the local, state or national levels. Find some examples in the list below.
Serve as a guest speaker.
Supply a classroom with equipment and materials.
Provide internship or job-shadowing opportunities.
Serve as a judge for local and regional SkillsUSA competitions.
Partner with your local chapter on a community service project.
Contact your state's SkillsUSA director for more information.
Support your SkillsUSA state or territorial association's Fall Leadership Conference.
Support your SkillsUSA State Leadership & Skills Conference.
Serve as a judge or speaker at state events.
Serve as a technical committee member for state-level competitions (one who helps create and run the competitions).
Contact your state's SkillsUSA director for more information.
Support our National Leadership & Skills Conference (NLSC), held annually in Atlanta and showcasing the best career and technical education students in the nation!
In-kind donations for the SkillsUSA Championships, providing equipment, prizes, personnel or materials to our national competitions.
Sponsor other SkillsUSA events, like SkillsUSA National Signing Day (created to honor students committing to careers and further education in the skilled trades), State SkillsUSA Director Training Conference (providing professional development training to SkillsUSA directors from across the nation), and more.
Provide scholarship opportunities for SkillsUSA students.
Serve as a technical committee member for the national SkillsUSA Championships (one who helps create and run the competitions)
Purchase an exhibition booth for SkillsUSA TECHSPO, the largest career and technical education trade show in the nation (held during the NLSC).
Advertise in SkillsUSA Champions magazine
Official Partners
Organizations that have made financial and/or documented in-kind donative contributions of at least $25,000 are recognized as SkillsUSA Official Partners. They're also recognized by our members as true champions of the SkillsUSA mission and the students whose lives are changed by that mission every single day. We encourage SkillsUSA members to patronize these companies and organizations whenever possible.
Official Partner Benefits
"

SkillsUSA

Official Partner" recognition through logo or line credit at select

SkillsUSA

events and within select

SkillsUSA

publications
Inclusion in the Official Partner graphic during pre-session Opening Session of

SkillsUSA

's National Leadership & Skills Conference (seen by thousands in person and thousands more online)

SkillsUSA

Official Partner webpage listing (website gains 3.1 million hits annually)
Choice of a linked landing page for your company's logo
A press release celebrating our partnership (upon request)
Recognition as an official supporter of the

SkillsUSA

Career Essentials Credential, which validates the

SkillsUSA

Framework and our mission
Opportunity to use the "

SkillsUSA

Official Partner" logo upon advance approval
Access to the exclusive Official Partner Lounge at our national conference (a space for networking, meetings and refreshments). Note: Diamond and Platinum level donors receive unlimited passes to the lounge; Gold level donors receive 15 passes, Silver level donors receive 10 passes and Bronze level donors receive 5 passes.
One Career Cluster recognition of choice ($5,000 value)
Priority consideration to present an industry demonstration to our members, including at

SkillsUSA

University (held annually during our national conference) or "

SkillsUSA

Technical Fridays" (an online professional development event held for all our members throughout the year)
Priority selection of booth location for

SkillsUSA

TECHSPO, the largest technical education trade show in the world (held during our national conference)
Company logo and name featured in the well-used mobile app for

SkillsUSA

TECHSPO
Three registration badges for every 100 square feet of booth space purchased at

SkillsUSA

TECHSPO (vs. two for non-partners)
At a minimum $50,000 cash partnership, partners receive the standard benefits listed above plus opportunities for targeted communications to stakeholders (upon request and approval of content) and to collaborate and co-brand with SkillsUSA cause-marketing campaigns.
Contact Us
Ready to join our movement of skilled trades champions?
Partner Resources