Signing Day Overview
During athletic signing days, student athletes are celebrated as they sign their letters of intent to commit to a specific college sports program. What about students declaring their intent to enter the skilled trades? SkillsUSA believes those students deserve to be celebrated, too, and that's why SkillsUSA National Signing Day was created.
During SkillsUSA National Signing Day, celebrated each May, students are publicly recognized by their school administrators, teachers, elected officials, SkillsUSA advisors, family and friends for signing their own letters of intent to pursue careers and/or further education in the skilled trades.
Signing Day events are held in SkillsUSA chapters across the nation, and larger, nationally sponsored events are often held in select locations. Students are applauded as they announce their career plans and sign letters of intent for a job offer, apprenticeship or advanced technical training.
Past Signing Day events have generated national coverage on "Good Morning America," ESPN and other national outlets. Celebrity spokespeople have included University of Michigan head coach Jim Harbaugh, NFL stars Jerome Bettis and Jimmy Garoppolo, and HGTV personalities Mike Holmes and Kayleen McCabe.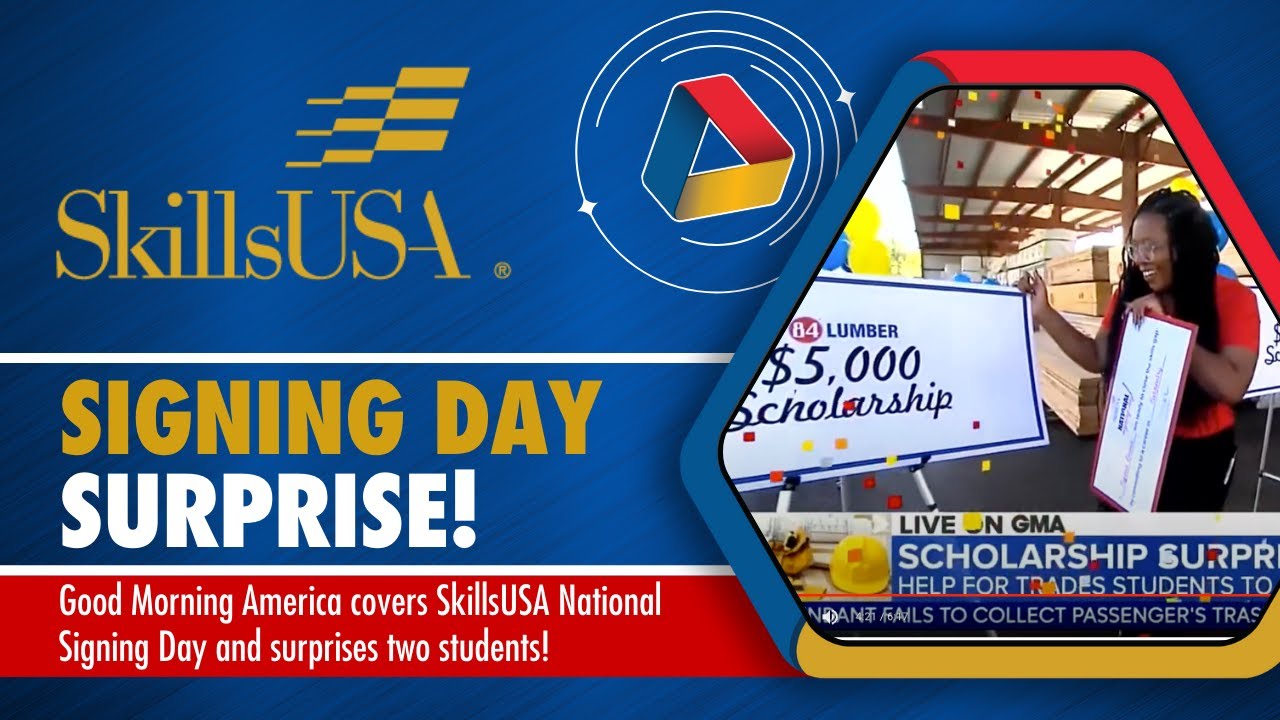 With the ongoing labor shortage continuing to affect so many skilled trade areas, generating student interest in pursuing these in-demand, high-paying careers — and honoring those who do — is more vital than ever. SkillsUSA National Signing Day is a unique opportunity to do just that, all while reminding the nation how important the skilled trades were, are, and always will be to the future of our country … and our world.
2023 Celebrations