SkillsUSA

Merchandise/Clothing Catalog

Want to show your pride for SkillsUSA and the skilled trades? The SkillsUSAStore.org is your single source for official SkillsUSA-branded attire, competition uniforms, fashion apparel, awards, unique gifts and more. Browse the extensive SkillsUSA Store collection to find exactly the item(s) you're looking for!

Note: Clicking the link to the SkillsUSA Store will take you to our official supply service, Centricity. All purchase orders need to be made out to Centricity. All payments are to be sent to them (not SkillsUSA HQ) per your invoice.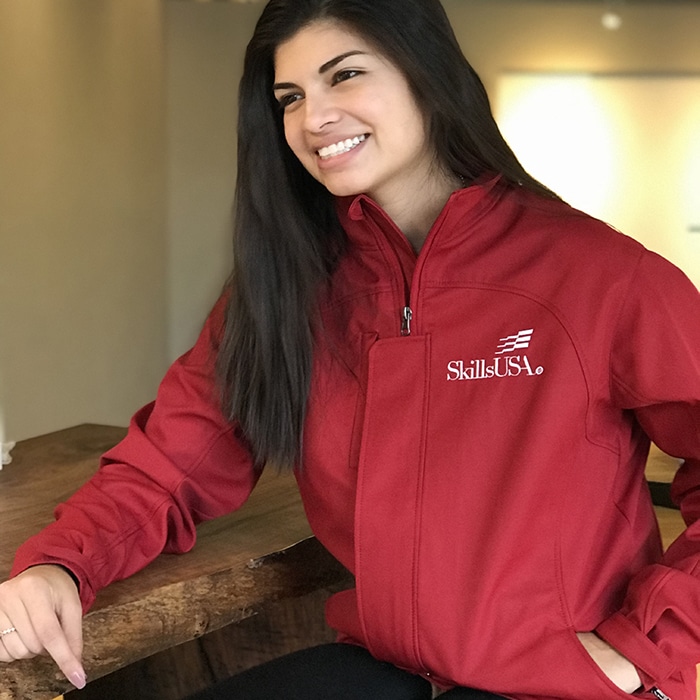 Need help? Our dedicated SkillsUSA Customer Care Team will be happy to assist you with requests for special items or any other needs related to the SkillsUSA Store.
SkillsUSA Educational Resources Store
Designed for busy educators, the SkillsUSA Resources Store offers the resources teachers and advisors need to promote excellence inside and outside the classroom. The SkillsUSA Resource Store is easy to use and filled with a variety of student-centered products, including the SkillsUSA Career Essentials suite, spirit wear, posters, competition coaching guides, SkillsUSA Framework tools and more.
Need help? Our dedicated SkillsUSA Customer Care Team is here to support all aspects of your program and SkillsUSA chapter.