Overview
The SkillsUSA Framework illustrates how students fulfill the mission of the organization: to empower members to become skilled professionals, career-ready leaders and responsible community members.
What it does:
Provides a common language for students to articulate what they gain from SkillsUSA participation to employers, school administrators, parents and other students
Assesses student skill development along a learning continuum of awareness, demonstration and mastery
Creates a vision for SkillsUSA programs at the local, state and national levels to ensure quality student-led experiences that build skills in all members
Why it works:
Empowers every student to achieve career success
Delivers a skill set demanded by business and industry but lacking in many employees today
Ensures that every student member receives a consistent and specific skill set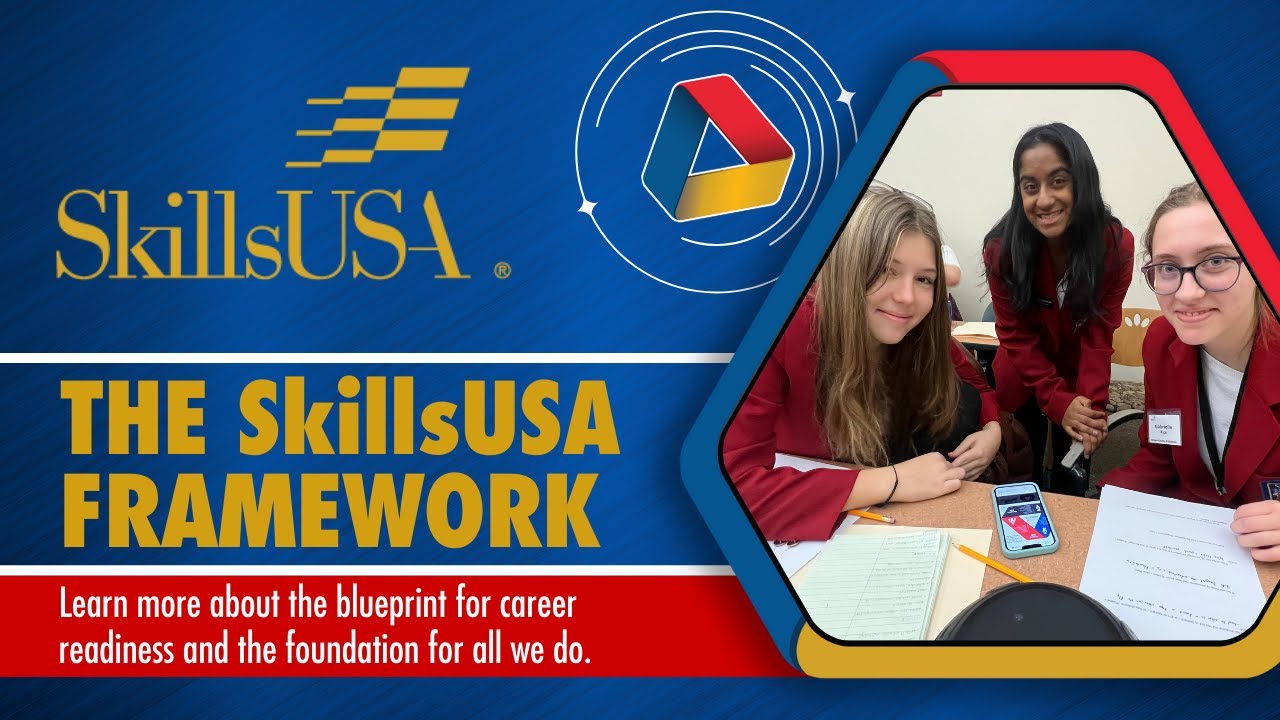 Have each member complete the Essential Element self-evaluation to rate themselves in each of the Framework's Essential Elements. This assessment will assist your chapter members in identifying their strengths and weaknesses, allowing your chapter to create and plan the Program of Work with intentionality.
Advisors are able to receive an aggregated report of all chapter members for use in planning their chapter's Program of Work and/or Framework skill-building lessons. To receive your chapter's report, please contact SkillsUSA's Customer Care Team.